Vita Artificial Grass Company built three non infill artificial grass fields within 1 month.
First, thanks for our client's support to our vita artificial grass, and we are very pleased to have chance to cooperate with client's football club, and glad to build up a long term cooperation with them. Wish your have a great business in near future.
Here are some photos sent from our client while they doing the installation, thank you so much for sharing too.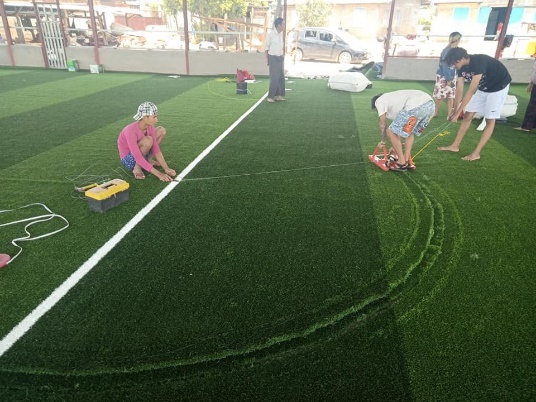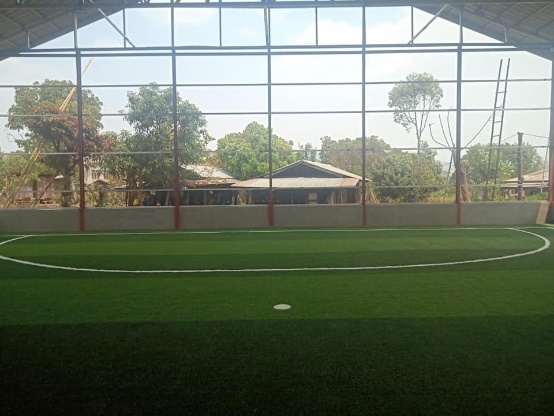 Vita artificial grass provided non infill grass which can help client save lots of time and money for the installation, because of our non infill grass's high density and dtex, there is no need to infill rubber and sand, and we will help client produce white lines with green grass when make the production, so client no need to cut white lines during doing installation, avoid destroying the grass when cutting white lines and green grass. Meanwhile, we can produce according to the client's field size, so that it would be more easier for client to do the installation.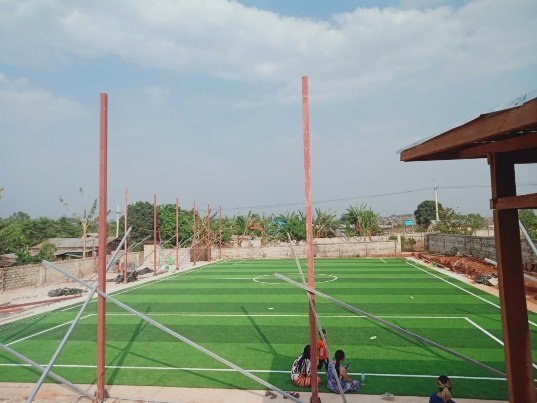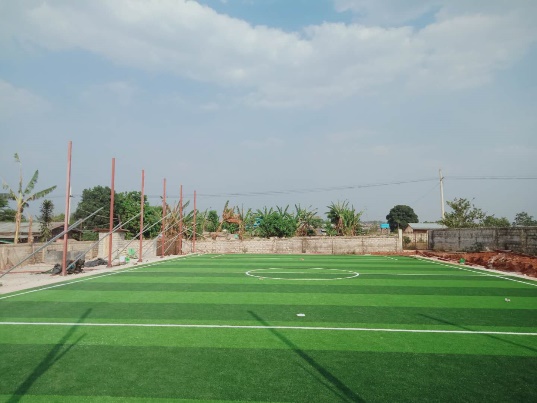 We can knew from the pictures that the first project was using rooftop, like the half-indoor futsal field, comparing to the first field, the second project is totally for outdoor use, it means our vita non infill grass can be use for both indoor and outdoor, there is a warm tip for the outdoor field is you need to build up a good drainage system for outdoor field, meanwhile, there has drainage hole in the backing of our grass, the water will go through the hole in raining day, so the field will not have water-logging condition.
The third project is still on processing...
If you have any plan or you are going to build up your own football field, please feel free to contact us--Vita Artificial Grass Factory.